Planting first Brassica rapa seedlings
Three weeks before the start of the experiments we were transferring the seedlings to pots.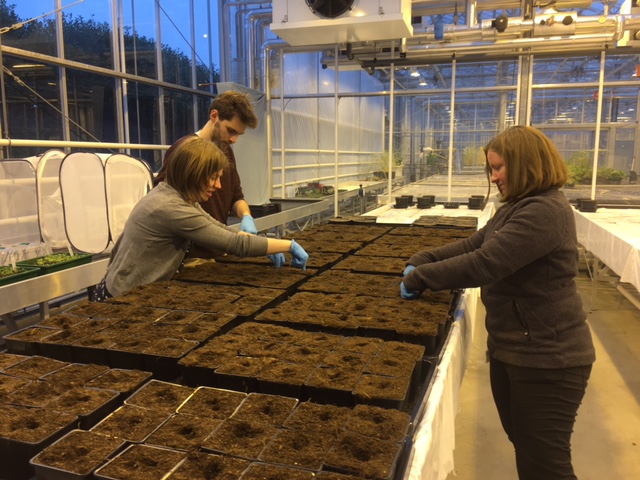 Mating the butterflies to obtain egg-laying females
Is this a male or a female?
Egg-laying maschines
Female cabbage whites did a quick job by laying 3 single eggs on one leave within a minute.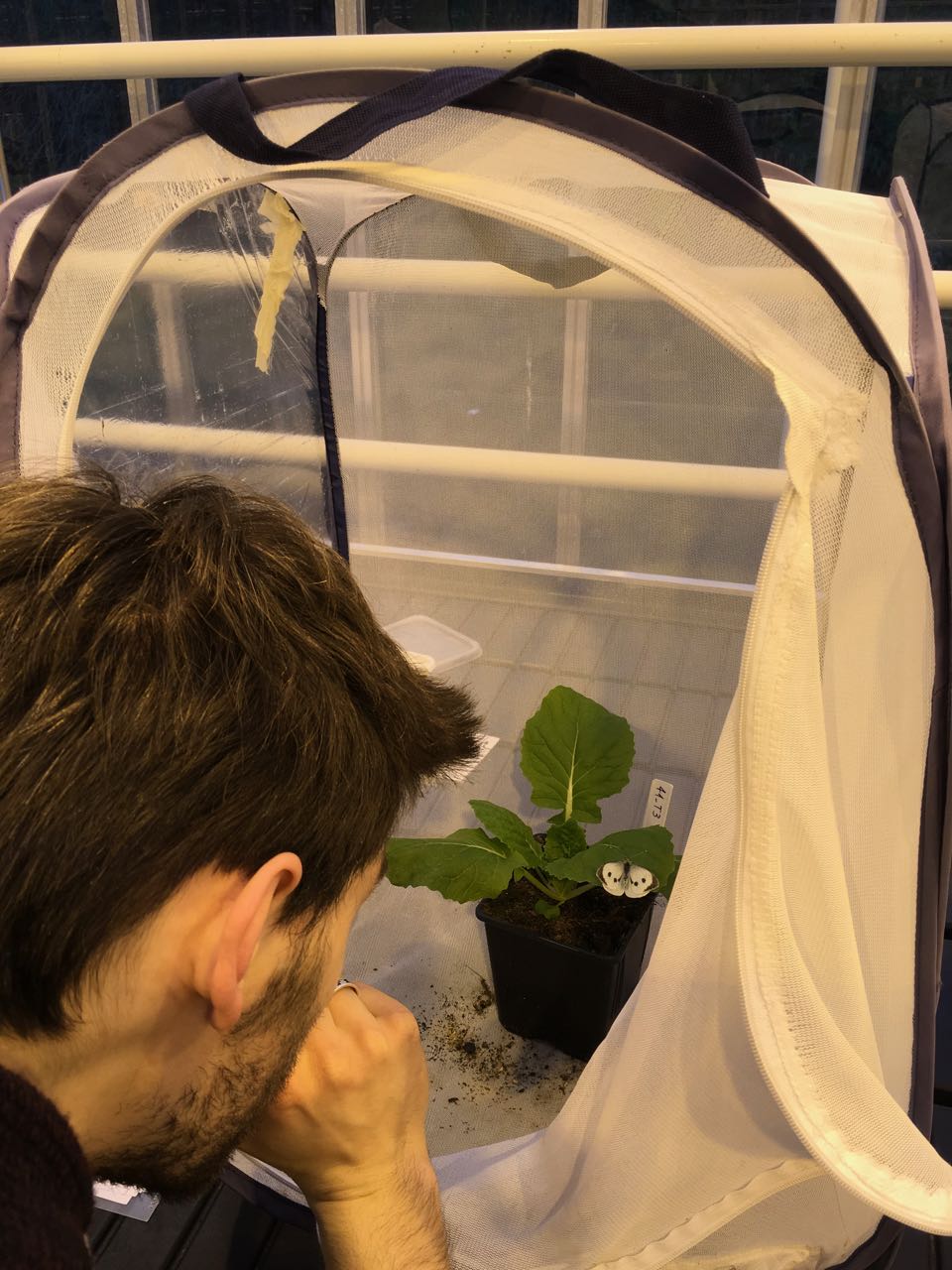 Collecting leaf material for RNA extraction and qPCR analysis
Sampling leaf disks below and next to the egg.